December is traditionally a slow month for real estate sales in Ottawa. This year was no different. Prices seem to be holding up well and buyer demand remains strong.
The most interesting thing to note is the low inventory levels as we head into January and February 2022. Active listings are well under 1000. This is about one month's supply of inventory. As activity starts to pick up in January and even more in February, I am expecting active inventory to keep rising with properties sold. As long as active inventory stays at about 1 month's supply, there should be upward pressure on prices.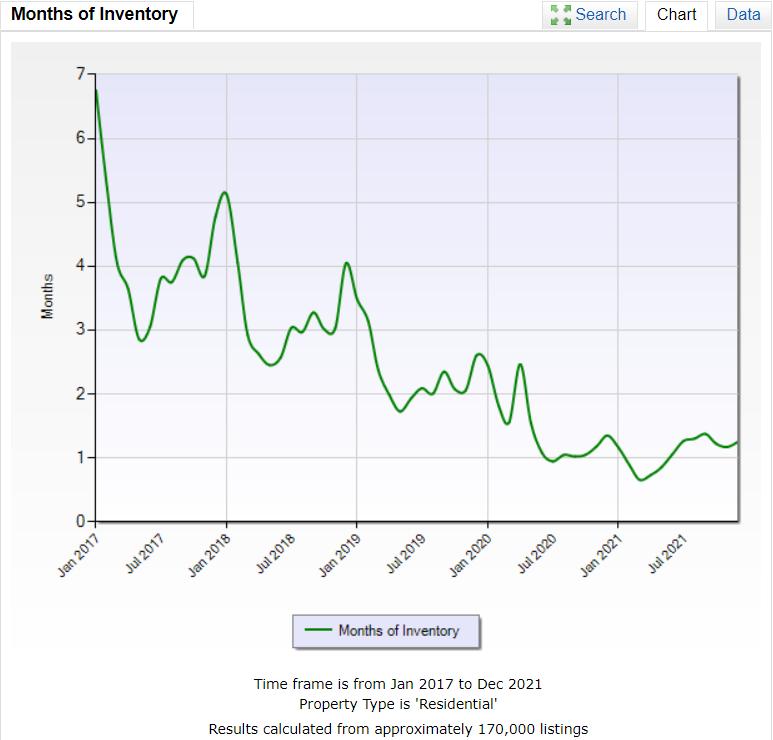 *data and graph from the Ottawa Real Estate Board
I am always happy to answer any questions you may have. Do not hesitate to reach out.
Thank you and kind regards,
Kiril Peev
Email: kiril@sutton.com
Sales Representative / Sutton Group – Ottawa Realty / Brokerage, Independently Owned and Operated
Hintonburg – Orleans – Kanata
Referrals are always welcome and greatly appreciated. Thank you!